Need a different view? Change from posterboard (default) view to the month or agenda view.
August – September 2015
Aug
30
Sun
HMF Women's Triathlon

@ Winding Trails
Aug 30 @ 7:00 am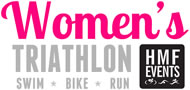 The Women's Triathlon is a sprint distance tri, conducted in a friendly non-intimidating environment, and caters to women of all abilities and ages. Participants will swim 1/2 mile in Dunning Lake at Winding Trails, then cycle 12 miles through the quiet roads of Farmington and Avon and finish with a flat 5K run on the shaded, wide dirt trails in Winding Trails.
If you've never participated in a triathlon, this Women's Triathlon is for you. Come along and experience a supportive and friendly environment for beginners and competition for the experienced triathletes.
Details and registration info at the HMF site.
Sep
13
Sun
Surftown Half Marathon & 5k

@ Misquamicut Beach
Sep 13 @ 7:30 am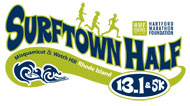 Running along the ocean front streets of Misquamicut Beach and Watch Hill, RI, the Surftown Half Marathon is a spectacular beach run featuring stunning ocean views! Fast and flat, the 13.1 mile course is a great destination race!
Not up for the challenge of the half marathon? Try out the 5K! A fast 5K run through the Misquamicut beach community.