Need a different view? Change from posterboard (default) view to the month or agenda view.
March 2015
Mar
15
Sun
HMF Courthouse O'Putnam 5K
Mar 15 @ 1:00 pm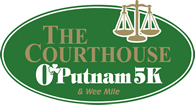 HMF's newest O' race is well worth the drive to the northeast corner of Connecticut! The race starts and finishes in picturesque downtown Putnam. The 5K is a loop course along the river. Finish in front of the Courthouse Bar & Grille, where the post-race party tops off your Irish celebration. COSTUMES ENCOURAGED!
Putnam, CT is perhaps the jewel of New England antique shopping destinations.  Historical details and slices of true Americana combine with many wonderful antiques shops to create a special, quintessential New England town with a ton of personality. Plan to spend race afternoon exploring all the unique nooks and crannies with great eateries and shops throughout the town.
Mar
22
Sun
HMF Max's O'Hartford 5K
Mar 22 @ 1:00 pm
Get your Irish Up!
Event held rain or shine!
Max's O'Hartford 5K and Wee Mile o'fficially caps off Hartford's weekend St. Patrick's festivities. Join in this moving party through downtown streets. COSTUMES ENCOURAGED! Prizes awarded to the most uniquely dressed participants. Irish bagpipers, Celtic fiddlers, Max Restaurant Group refreshments and Thomas Hooker's beer all waiting for you!