Need a different view? Change from posterboard (default) view to the month or agenda view.
July 2015
Jul
11
Sat
Mystic Sharkfest 1500m Open Water Swim
Jul 11 @ 9:00 am – 12:00 pm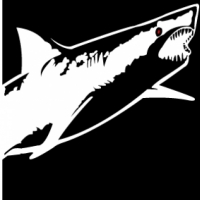 The Mystic Sharkfest will be a 1500 meter swim from Middle Wharf at Mystic Seaport, down the Mystic River and under the famous Bascule drawbridge to finish at Dock D at Seaport Marine next to Red 36 Restaurant. This swim will give you the perfect excuse to visit a classic New England seaport on Long Island Sound. The swim course will take you past the fully restored whaling ship, Charles Morgan and around the Mystic Harbor lighthouse and down river through the picturesque village. Don't miss the opportunity to explore this small town that is steeped in shipbuilding history. Mystic Seaport is the nation's leading maritime museum. Its collections and exhibits include over 500 historic watercraft, a major research library, a large gallery of maritime art, a unique diorama displaying the town of Mystic as it was in the 19th century, a ship restoration shipyard, the Treworgy Planetarium, and a re-creation of a 19th-century seafaring village. You will also want to visit the Mystic Aquarium where you can actually pet the sharks…the perfect conclusion to your Sharkfest weekend.
PLEASE NOTE: This swim is not for novices. This event is for experienced open-water swimmers only. You should be able to swim one mile comfortably in a pool in under 40 minutes.
Race Website.
Jul
19
Sun
Pig Iron Open Water Swimfest

@ Camp Newhoca
Jul 19 @ 8:00 am – 12:00 pm
Race Website
Race Schedule:
7:00 am – Registration Opens
8:00 am – 3 Mile Race Starts
10:30 am – 2 Mile Race Starts
12:30 pm – 1 Mile Race Starts
1:30 pm – 1/2 Mile Race Starts
Race Time Requirements:
3 mile race will have a 1.5 hour cut-off to begin your 3rd mile
2 mile race will have a 45 minute cut-off to begin your 2nd mile
Race Location:
Camp Newhoca
14 Park Place
Vernon, CT
Wetsuit and non-wetsuit divisions available.   However – this is a mid July race in a shallow lake. Lake temperature is usually mild.  During the registration process you will be asked if you will be competing in the wetsuit or non-wetsuit division – YOU MAY CHANGE THIS ON RACE MORNING BY SPEAKING TO THE EVENT TIMERS.
There will be age group awards and post race food.  Aid will be available during the 2 mile and 3 mile races.