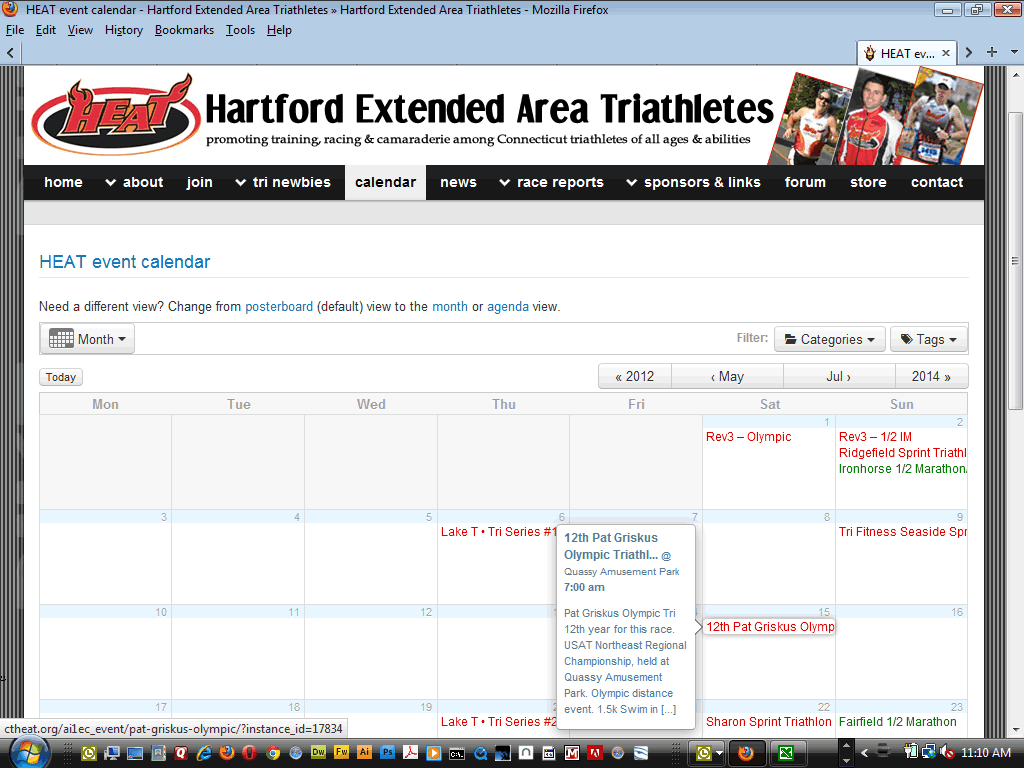 Here you'll find upcoming races, training opportunities and club events. Never miss an event–add items from the HEAT calendar to your Outlook or Google calendar.
All CT Tri's and distance event are listed as well as some other major events that HEAT members will be participating in this year (Boston Marathon, Lake Placid).
Please let me know if there is a local tri or event you'd like to add to the calendar.
Send email to membership@ctheat.org