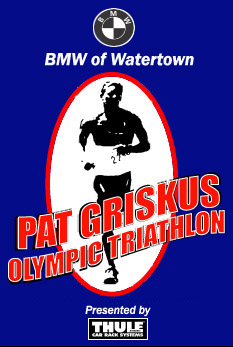 UPDATE:
We only have 10 members signed up.  This is a great local race that has been going on for years.
Please send me your name if you signed up but are not on the list.
Evan Desrochers, William Mauke, Jeff Sowa, Diane Goodale, Jean Sennett, Bill Lombardi, Josh Adams, Roy Krause, Bob Eckhoff, Adam Nogiec.
Calling all Heat Members — Saturday – June 15th
The Pat Griskus Olympic Tri is the USAT Northeast Regional Club Championship Race for 2013.
We're looking to get a large HEAT turnout this year. This is a great local race and ranked one of the best in the nation from Inside Triathlon Magazine.
Come out and support a local race (very affordable with terrific post race food/drink)
The Olympic distance race features a clean and clear one mile lake swim in Lake Quassapaug, enjoy a 25-mile challenging one loop bike course through classic New England farm country, and a 6.2 mile run on shaded back roads.
If you can't race, just come out and support HEAT or consider helping out by being a volunteer.
Contact Tom Wilkas twilkas@snet.net for additional information or visit the website - http://patgriskustri.com/
NOTE – See the MEMBERS only section in the forum for the $5 discount code.  If you do not have access just send me an email – membership@ctheat.org
When you register don't forget to put HEAT in the club section.
Also don't forget the Griskus Sprint on Wednesday July 10th and the 2nd annual Hopkins Vineyard Sprint (at Lake Waramaug) on Saturday July 20th.  Both of these events sell out quickly.