Time to order your 2017 HEAT Gear!
We're taking orders for the HEAT custom Louis Garneau Tri kits and cycling jerseys/jackets until Sunday March 12th.   Since these are custom items, it takes 8-10 weeks for delivery.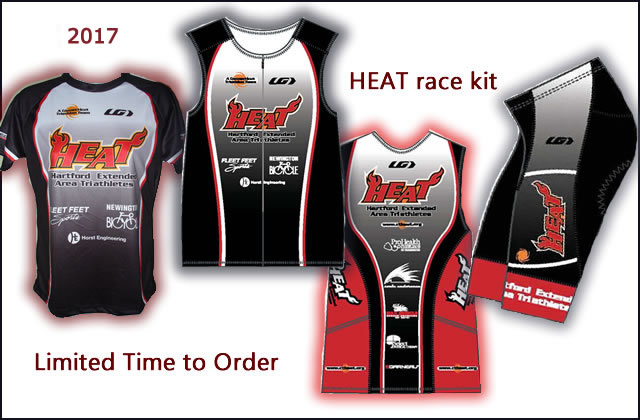 We've selected the following items this year but we can order anything from the LG Catalog (please contact membership@ctheat.org if you'd like a price quote with the membership discount).
Tour Cycling Jersey (7M20637/7M20636) – $45
Light Long Sleeve Cycling Jersey (7M23012) – $55
Pro-Light Jacket (7M30129/7M30176) – $95
Tri Racer Top (7M20911/7M20710) – $45
Tri Racer Shorts (7M50553/7M50554) – $45
Tri Skinsuit (1-piece) (7M58393/7M58378) – $90
Detailed descriptions and sizing charts are available in the LG site and HEAT Store.
NOTE – the pictures are sample designs and will be modified based on our 2017 Gold and Silver sponsors.
Since HEAT is providing a substantial discount, these prices are only available to active members/family.
Please contact Vin at membership@ctheat.org if there are any questions.