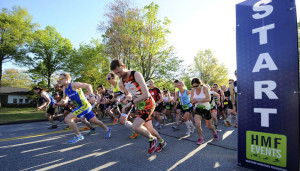 Hartford Marathon Foundation offers a discount for HEAT adult members registering for any of the 2016 HMF Triathlon events.
Use of the discount code will provide a $5 discount off Adult entry fees.
Enter the discount code in the checkout section of online registration.
Very new members will see the discount code in their welcome letters.
All other members please contact HEAT for the code, using the form below.
You'll receive an email with the code.
Request HMF Triathlon Discount Code
.
Please contact HMF if you experience any difficulty with online registration or using the code.
Please also keep in mind that several of the HMF Tri's have sold out in the past, so you may want to register early.