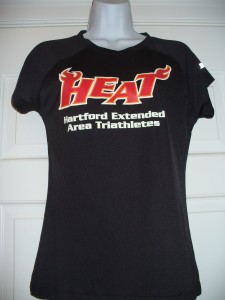 Wishing for a shirt that really fits?
The new HEAT tee shirts come in women's sizes.These Champion shirts are the "companion" to the current men's tee.
Fabric is similar. Sleeves are cap length and the shirt is tapered.
Update — We also have new HEAT Custom race hats available (1 size fits all).  You can choose a shirt or a hat free with your membership.  Hats are also for purchase in the HEAT store for members for only $15.