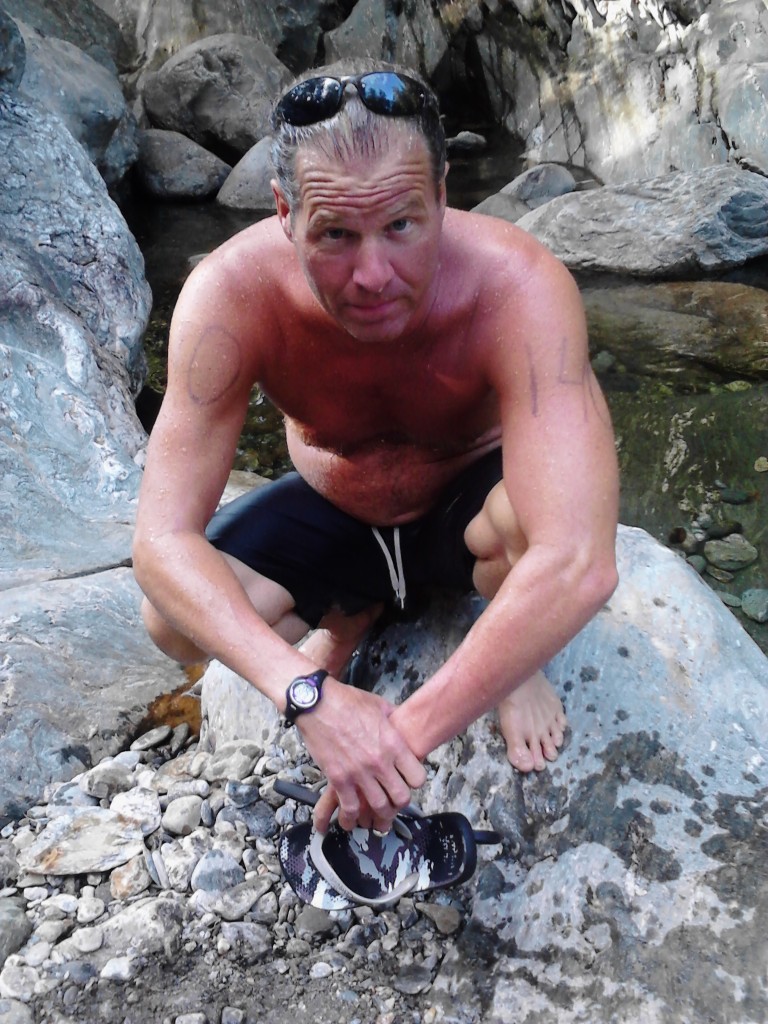 UPDATE:
Jeff will continue the Lake T series until the last Wednesday in September.  The water is still nice so come join Jeff.
Come on down, rain or shine, thunder or lightning, don't worry, we have a Pavilion to stay dry and safe, and plenty to offer. Consultations, stretching, strengthening, plyometrics, season and event planning, etc.  If we don't get in the water, don't worry about the fee, but Coach Jeff still welcomes one and all despite what the weather may bring . Let me know if that's something you can get out there ASAP or for the future.
What:
Open Water Tactical Series for Swimmers/Triathletes
Why:
Are you nervous about swimming in the open water?
Does the crowded start of a triathlon freak you out?
Do you want to improve your overall swim time and endurance for triathlons?
Who:
Novice to Expert/Elite: everyone benefits from this tactical series
Beginners should contact Coach Jeff first (860-416-0638 or email: stumax96@gmail.com)
Dates:
May 29th through August 28th, 2013 – 6:30 pm
Cost:
HEAT Members – $12 per session, 10 sessions for $100
non-HEAT Members – $15.00 per session, 10 sessions for $125
10 Session Pass can be purchased online at the HEAT STORE
You choose any Wednesdays you want to attend.
PARKING:
Parking passes are mandatory.  Cost of pass is $25.  They can be purchased at the Parks & Rec Dept in Marlborough, Fleet Feet in West Hartford, Newington Bike, or at the Lake T tri series registration.
Coach:     Jeff Stuart
Coach Jeff has over 25 years of coaching experience.  Qualified for Olympics1980 (boycott year) in Butterfly
1996 World Champion 5K – Sheffield, England
Current National Champion in 5K & 2 Mile Cable Swim
3rd overall 2012 Kingdom Swim 10 miles – Northeast Kingdom, VT
3rd overall 2012 Hudson River upstream 5.85 miles – Little Red Lighthouse
Pool Experience:
1996 World Record Holder: 100m & 200m butterfly
1997 National Record Holder: USMS 1-hour Postal Swim
2012 USMS 1-hour Postal Swim – top 5
2013 USMS 1-hour Postal Swim – National Champion 50-54 age group *******************************************************************************************
Directions:
From Rt. 2 West:  Exit 12. Straight off exit to 3rd left (Park Road) Blish Park is on the right.
From Rt. 2 East:     Exit 13. Left off exit. Drive ½ mile to Main Street.  Take right onto North Main.  Go 2 miles (Lake T will be on your right) to 3rd right (Park Road).  Blish Park is on your right.
We will guarantee that you will improve your confidence in the water!  You will not be disappointed!
Friend us on Facebook (Fungus Flyers) for updates on water temps at Lake T
Questions?
Call Coach Jeff at (860) 416-0638 or email: stumax96@gmail.com
Jeff's enthusiasm is contagious! Play the video for a look at Lake T…
Happy Swimming!